Norway Hill Home Inspections Blog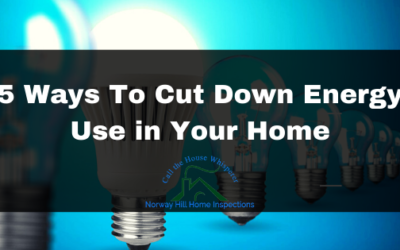 Reducing energy usage to help protect our environment may not seem like an important task for most homeowners. We are told of big corporations that need to reduce energy consumption in order to make drastic changes to the global energy consumption rate.  But just...
read more
Norway Hill Home Inspections
Call the House Whisperer
603-525-7025
Serving New Hampshire and Eastern Vermont.