One of the first parts of your house that most people notice when driving by or visiting is your lawn and any other exterior items. It's getting to be perfect weather to enjoy the outside so it is important you put some thought into preparing your yard for the summertime. We have compiled a list of some tasks that you can do to get your lawn ready for the summer ahead. 
5 Tips for Prepping Your Yard For Summer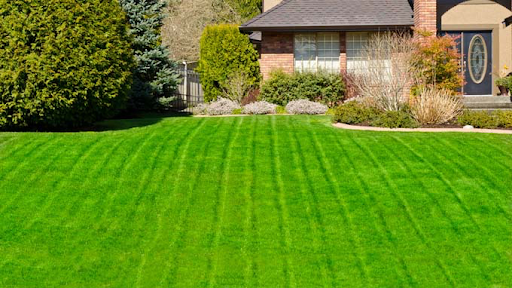 Treat Your Lawn 
Your lawn is a very important piece to the outside of your home. It is one of the first things you and any others see when driving into your driveway. Being able to come home to a green, healthy lawn can be a highlight of someone's day and make you feel at home. 
A lawn will not automatically become green and healthy, however. You, as homeowners, need to put some work into it before it can become picture perfect. Take the time during the spring to aerate, treat, and mow your lawn. Apply fertilizer to your lawn at the rate the fertilizer bag suggests. It's important you don't overapply, as it won't help your lawn be any healthier. 
If your lawn needs it, be sure to cut it. A good rule of thumb is to make sure you only cut about ⅓ of its height in one pass. If you want it shorter than that, do multiple cuts. Wait a few days between cuts so you don't accumulate large, clumpy messes of cut grass on your lawn.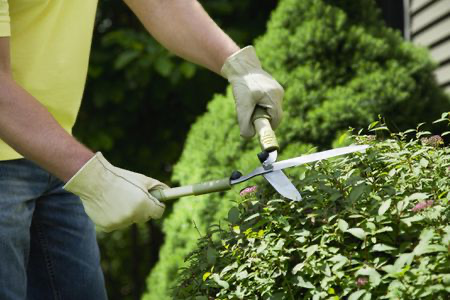 Take Care of Shrubs and Plants 
It's most likely been a few months since you have pruned or touched most of your shrubs and plants. This can sometimes mean that your shrubs or plants have become overgrown. Starting your pruning and dividing in the spring means these plants will be ready and flourishing in the summer. 
A general rule of thumb when pruning plants is to only take off the dead parts and don't prune any more than ⅓ of the remaining plant. It is a good idea to look up the specific care instructions for each plant since they can be so different in their needs. If you have any plants that have become too large for one area it is fairly simple to dig them up, divide them, and replant them in a new location. Sometimes breaking up these plants can be just what you need for your garden to look brand new!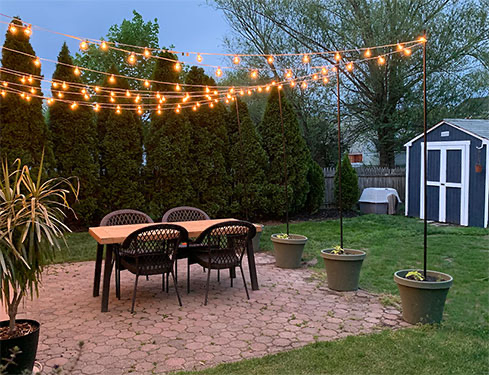 Spruce Up Your Patio 
Winters can be harsh on patios, decks, and any outdoor furniture that was not stored for the winter. Take the time now, before you start having guests over, to make sure there is nothing broken that needs to be fixed. Spruce up any furniture that may be from years past to give it a new feel. 
If you don't have any furniture in your outside spaces consider looking at some inexpensive options. A firepit, a rug, or some new lighting can make an old space look brand new. If you have furniture, consider adding new pillows or other accessories. This is your space to entertain and relax so make it as cozy as you want.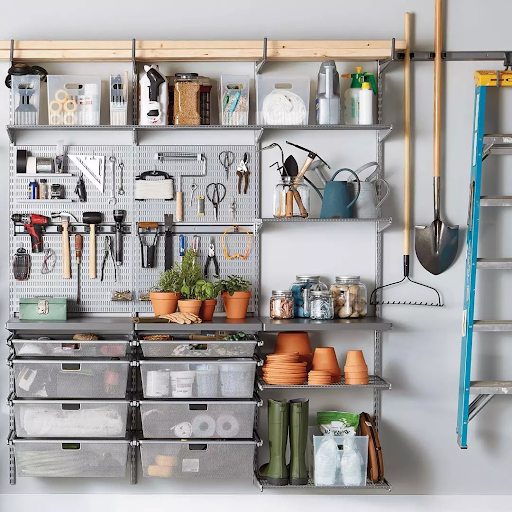 Clean Out Any Sheds 
Sheds are a great place to accumulate unnecessary items. While you may have left it clean in the fall, it is common for these areas to acquire clutter throughout the winter. Go through your shed and get rid of anything you won't need for the coming seasons. It will be much easier to find items you need in a shed that's decluttered than to let it keep building up. You never know, you may find something that can help you in another area of your spring cleanup.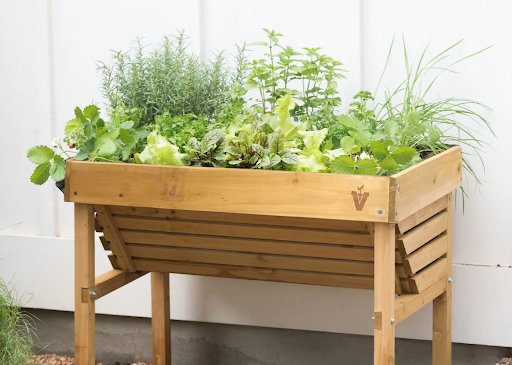 Plant an Herb Garden
This may not be for everyone but having an herb garden within easy access of your home can freshen up your home and also freshen up your cooking. Herbs such as mint, rosemary, and parsley are very fragrant herbs that can make both the outside and inside of your home smell fresh. It can also make it easier while you are cooking to grab herbs when you need them. Most herbs are hardy so you can keep them year-round. If you've ever considered gardening but don't have the time this can be a good way to start your green thumb! 
Many of the tasks we listed are fairly straightforward. There are no secrets to prepping your yard for the summertime. All it takes is some time in the spring to get ready. Some of these tips may not apply to you and your home but don't be afraid to look for more online that can help you in other areas. 
Stay tuned in to our blog for other home maintenance tips and all of the home care needs you need to know!