Home Inspections for Sellers
Ready to sell your house?
Let us put you in the driver's seat and not let last minute surprises cost you thousands of dollars in last minute negotiations.
A pre-listing inspection will give you an independent assessment of the condition of your home. It will allow you to make informed decisions before you have a signed contract for the sale of your home. You will be able to make repairs, get estimates, or price your home accordingly for those items that you do not want to repair or replace.
A copy of the home inspection in the buyer's hands can help put their mind at ease and make for a smoother transaction for everyone involved.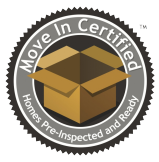 A Pre Selling Inspection can boost the marketing of selling your home.
If desired, Norway Hill Home Inspections can leverage your marketing ability by posting your report on line for any potential buyer to view at their leisure. If all the major components of your home are in serviceable condition we can provide you with "Move in Certified" marketing.
Home Inspection for Sellers FAQ
Frequently asked question about pre-sale home inspections
Why are Sellers Choosing to get a Pre-sale Home Inspection?
People selling their homes are getting their own inspections to get ahead of the curve and eliminate the questions about their home's condition. This makes it easier to decide which items to repair, and which items go with the home. It also gives you the ability to get real estimates to bring the buyers mind at ease. A pre-sale inspection helps build trust with the potential buyers.
What Does a Home Inspection Cover?
A home inspection covers all available systems and components. To include the roof, structure and siding. Plumbing Electrical, HVAC and built in appliances.
According to the ASHI, "The standard home inspector's report will cover the condition of the home's heating system; central air conditioning system (temperature permitting); interior plumbing and electrical systems; the roof, attic and visible insulation; walls, ceilings, floors, windows and doors; the foundation, basement and structural components.
How Much Does a Home Inspection Cost in New Hampshire and Vermont?
Home inspection costs are based on the size of the home and any other services that may be needed. Plan to spend around $350-500 on the General Home inspection, other services would be additional.
Do I Have to Share the Inspection Report with the Buyer?
You do not have to share the inspection report, but it is a great marketing tool that will help you build trust with your buyer and let them know you have based your price on the condition of the home as detailed in the report.
This will help you get better offers, and less haggling over the price of the home.
How Should I Prepare for my Home Inspection?
The home inspector will need access to all components in the home. Be sure areas such as under the sinks, attics, electrical panels are accessible. You want the inspector to see as much of the details of the home as possible.
I'm Selling my Home on Open Door. Do I Need to Pay for an Inspection?
Open Door does have a process where they will evaluate the home for repairs. It is not a full home inspection by our standards, and it places Open Door in the driver's seat for negotiations.
With our Home inspection we have partners that can help estimate repair costs so that you remain in the driver's seat.
Can You Help Me Understand the Report?
Absolutely. We are your partner in this. We want to help you understand your home and also provide with maintenance plans to insure you are maintaining your largest investment so you can maximize the sale of your home when the time comes. Download a Sample Home Inspection Report.
Speak with Our Team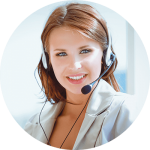 We're here Mon-Fri from 8-5 to answer your questions. Call to speak with one of our team.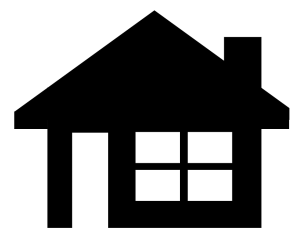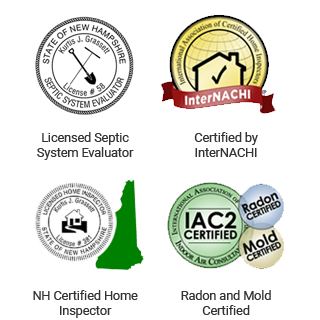 Norway Hill Home Inspections
Call the House Whisperer
603-525-7025
Serving New Hampshire and Eastern Vermont.