Give your washer and dryer some TLC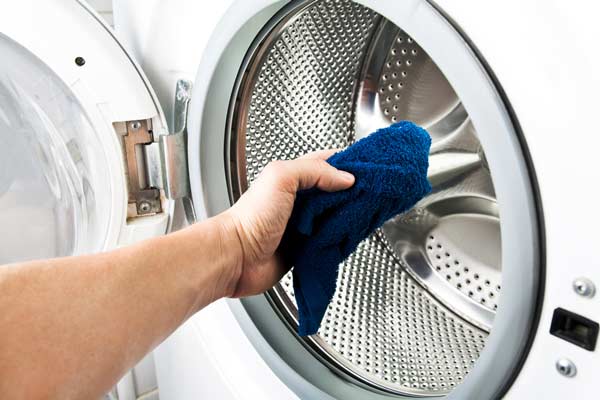 In these dog days of summer, you're probably sweating through a few more outfits than usual. (No? Just us?) If you're buried in laundry, you'll want to make sure your washer and dryer can handle the load. Nurture those appliances now so you aren't schlepping to a laundromat later.
Shortcut: A bit of diluted bleach or white vinegar in the washer drum will usually take care of most cleaning needs and prevent mold from growing, according to Chris Granger, vice president and general manager of Sears Home Services.
If you have a front-loading washer, make sure to clean the gasket (that circular piece of rubber that seals the door). Use a diluted vinegar or bleach solution, and wipe behind the gasket to remove any detergent buildup or debris. Leave the door open when you're done to allow the gasket to dry.
Finally, take it easy on detergent.
"Using too much detergent can damage your washer," Granger says. "Detergent residue can build up in the washer—and on clothes—resulting in unpleasant odors in the machine, clothes that are not completely rinsed, and, over time, machine components that can fail."
In the dryer, remove and wash the lint screen—especially important if you use dryer sheets. And if you find that the automatic cycle isn't fully drying your clothes, check for excess lint in the dryer vent tube.