Adventures in Home Owning: Renting vs. Owning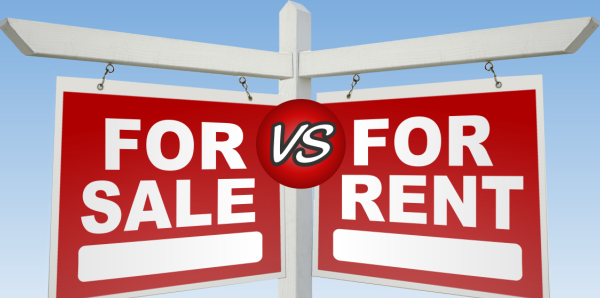 Dear Homeowner,
Or should we say home renter? Of course, there is no one way to own the place we call home: some call home a place that has been offered to them, some call home a place they pay a mortgage for, and some call home a place they pay a landlord for. To be sure, there is no one way to own a home. However, in the journey towards making the decision that is right for you, there are several important factors to consider before buying or renting a property.
There is the financial factor. Buying a home is going to have more upfront and long-term financial commitments. Purchasing a home of your own includes fees related to home inspections, home appraisals, homeowner's insurance, and the downpayment on the property. Mortgage payments, which come in fixed and adjustable rates, can span anywhere from 15 to 30 years, while property taxes and utilities will be your sole responsibility, and directly influenced by the location and the climate you choose to purchase it. When renting a home, the upfront and long-term costs are significantly shortened. Rent payments are designated for a specific period of time, typically a calendar year, and are fixed. Although other financial commitments such as renter's insurance and the cost of moving and furnishing your apartment still exist, they are often less than the cost of owning a home. While utilities are at the discretion of the landlord, major fixes such as leaks, broken appliances, or pest infestations, as well as property taxes are the sole responsibility of the landlord.
There is the personal factor. Are you committed to living in the same location for a number of years? Are you looking to settle down with a family? Are you in a financial situation where you can put money into a property to improve it and settle again? Then buying might be the right option for you to settle down and begin the next phase of your life. Are you unsure of what city or location you would like to live in a year, or even two years time? Are you single and planning to remain so? And are you living off a tight budget with little money to throw at outside investments? Renting might be the perfect solution to provide you with a stable home, but with the flexibility to move locations and save money.
Whichever path you choose, there are pros and cons to each form of home ownership. The only thing that remains the same is that it is a place you should feel comfortable and happy with, a place that is yours to call your own. Until next time, homeowner!