Adventures in Home Owning: Natural Cleaning for a Chemical Free Home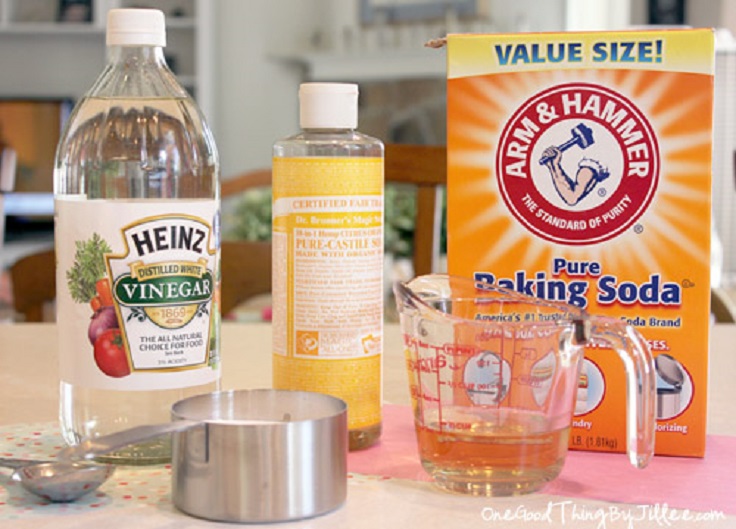 Dear Homeowner,
It's never until the dead of winter that we fully appreciate that first day of spring—the day when it is finally warm enough to roll up the blinds, crack open the windows, and let that first breath of fresh air drift through the house. Until that moment your house has understandably been shut against the fresh and freezing cold, air, allowing rooms to become stale and stuffy and airflow to stagnate. This problem becomes particularly noticeable when it comes time to do a deep clean, and the various odors and chemicals of our cleaning solutions mingle to make a nose-stingingly sterile environment. However, this doesn't have to be the case. In fact, there are cleaning solutions that are both good for the air inside our homes, and for the environment without.
In searching for the best natural cleaning solutions with which to fight stubborn stains and grime you will want to add white vinegar, baking soda, olive oil, and lemon juice immediately to your arsenal. These common household items will be the foundation upon which you can build your new natural cleaners. Vinegar's acidity is useful for cutting through dirt and residue, baking soda not only deodorizes but is also a natural whitener, olive oil can help to buff and polish surfaces, and lemon juices' fresh scent is a welcome replacement to chemical smells.
Tackle windows and glass surfaces with a mixture of 1 part white vinegar and 4 parts water. This can be sprayed on as any chemical cleaner would be and removed with a cloth or paper towel. Polish sealed wood surfaces with a small mixture of ¼ cup of vinegar and ¾ cup of olive oil. Using a small sponge or rag, dab a small portion of the mixture and rub it over the wooden furniture accents, tables, and chairs to bring out the natural shine of the material. For tile and laminate floors and surfaces, a splash of vinegar in a bucket of warm water will do wonders.
Tougher to clean areas, such as those in the bathrooms and kitchens will also be built from this same arsenal of tools. A good spray bottle filled with vinegar will help cut through toilet stains and residue as well as the mildew and grime build up in your shower. For drains, you can return to your science experiment roots and pour a combination of ½ cup baking soda and ½ cup vinegar down the drain. Cover the mouth of the drain with a bowl or piece of Tupperware to allow it to fizz within the drain before washing it down with a gallon of hot water.
Missing those oh so clean smells of your chemical products? Don't be afraid to add your favorite essential oils to any of the natural remedies listed above to create a cleaner, safer, and more fragrant solution for your home.
Until next time, homeowner!