Grab a Makeup Sponge to Repair Drywall Holes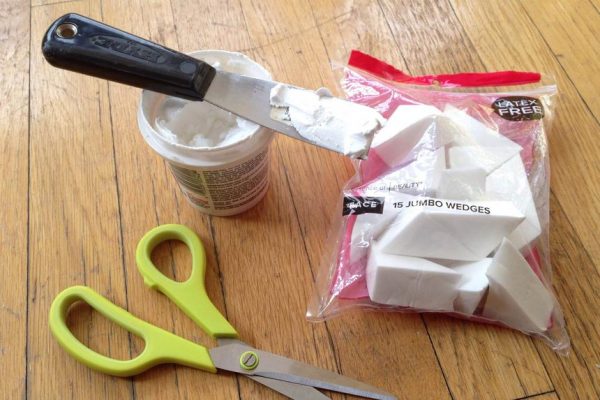 Typically mesh or paper tape is used to fill small holes in drywall. But a cosmetic sponge will get the job done, too. Just stuff it into the hole (you may need to cut it down to size) and spackle.
Bonus tip: A little baking soda added to a dollop of strong, fast-acting glue, such as Krazy Glue, will fix a small wall crack. When the mixture is dry, it forms a hard plastic that can easily be sanded down to a smooth surface.