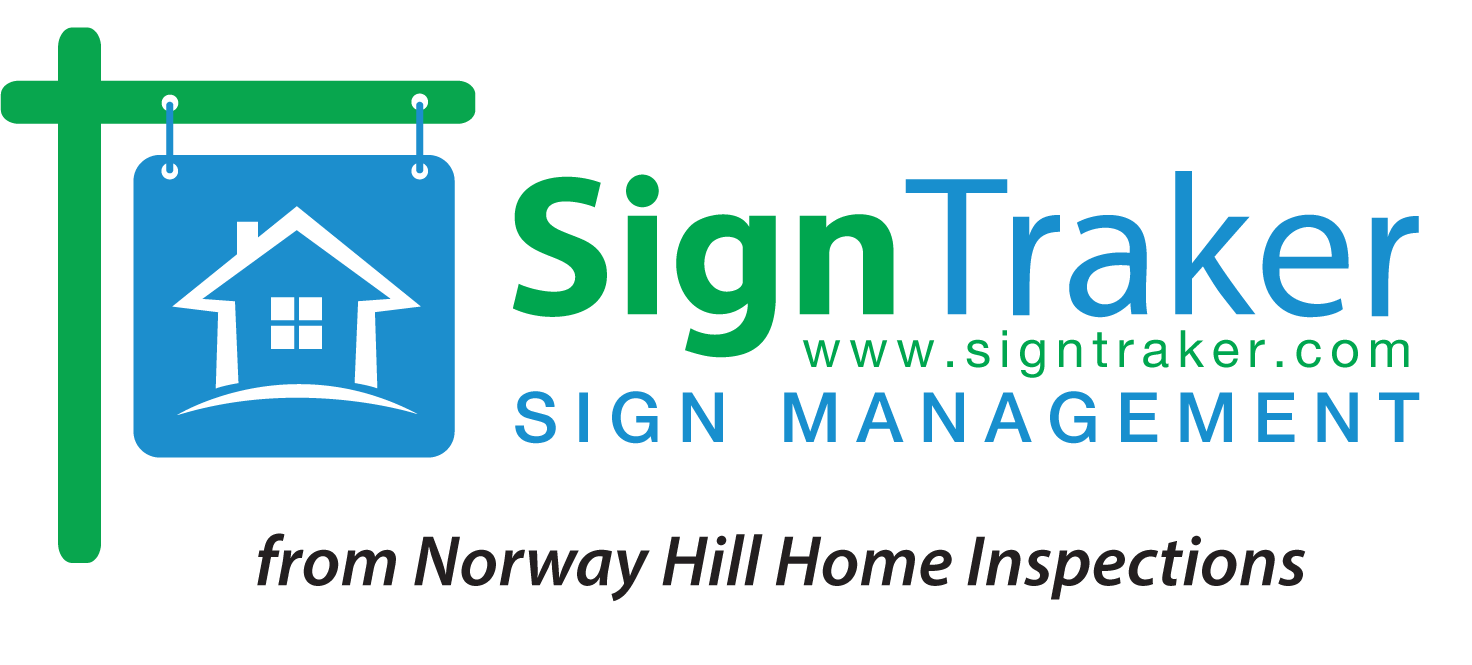 Join other leading realty firms in choosing 

by Norway Hill Home Inspections!  Track and manage all your personal signs wherever you may be with only a few clicks! Easily place orders, know what signs are installed, when they're installed, signs pending to be installed, and when they are scheduled to be removed…anytime!
Save money – You won't lose signs ever again.
Save time – Order signs or removals at your convenience, online, any time.
Avoid mistakes – Order signs by seeing the exact sign arrangement.
Always have signs – Review your inventory and know in advance when you need to order more panels or riders.
On Line Ordering
You can order signs on line using a simple pictorial representation of the sign arrangement your want…making sure the sign professionally represents your listing. Put your special instructions right on your order…Our installers will get your directions first hand, directly from you. When your property sells, order removals anytime with just one click.
See and Map your Properties and Sign Installations
You can see the status of all your orders…what's installed, and what's pending for installation or removal. Map the locations of all your installations…easily direct prospects to your local listings.
Check Your Sign and Panel Inventory
View your personal and office inventory, where it is, in the field or in our warehouse. No more waiting money on misplaced, forgotten, or lost signs. You can also view available 

by Norway Hill riders…you can use any of our available rider inventory at no charge, saving you money.
Get on Line Status…
You can go online and get status on the progress of your work, what's currently installed, and what's pending.
…as well as automatic email notifications
Get automatic email notifications of your order confirmations, as well as installation and removal confirmations. Billing Details See all of your billing history, and if applicable, see the billing history of all agents billing to your account.

To get started, just simply fill out the form below. To learn more, select the big blue button to the right.
Norway Hill Home Inspections
Call the House Whisperer
603-525-7025
Serving New Hampshire and Eastern Vermont.