Prepare you Pipes for Colder weather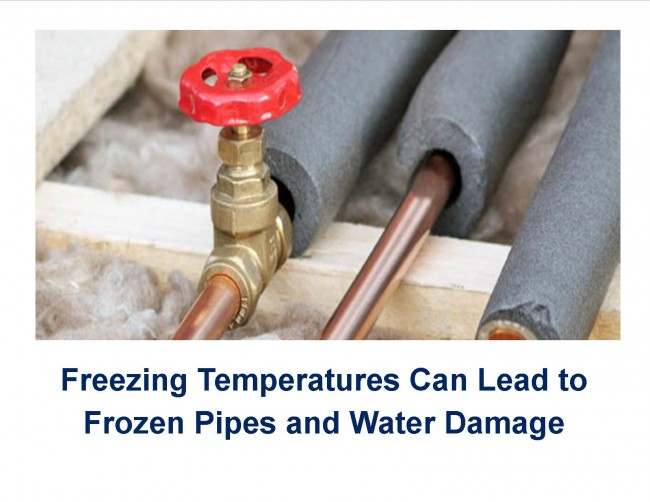 To prevent exterior water pipes from bursting when the weather gets below freezing, turn off the valves to the exterior hose bibs. Run the water until the pipes are empty. Make sure all the water is drained from the pipes, if not; the water can freeze up and damage the pipes.
Wrap water pipes that run along exterior walls with heating tape. It will save energy and prevent them from freezing.