Adventures in Home Owning: Pros to Buying a New Home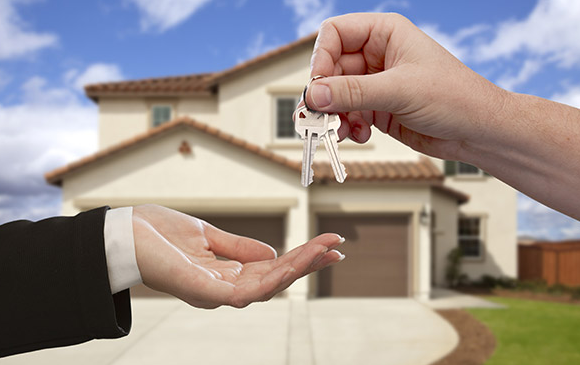 Dear Homeowner,
To build, or not to build? That is today's question. The decision to purchase any home is a deeply personal one, but to purchase a home that you will observe quite literally being built from the ground up is perhaps the most personal of all. Like any large life decision, building a new home has both pros and cons that should be weighed before committing to a decision. This week we will look at some of the pros in building your own home before diving into the cons in next week's entry.
Before we delve too deeply into the pros of building a new home home, it is also worth discussing the different options that exist for building. Where you build, who you build with, and what your personal needs and desires are will all dictate what type of building process you can expect. If your dream home is one that is uniquely tailored to you, then you may explore hiring an architect to design a custom space. However, if you are open to a more standard style of home you may consider working with a developer who will specialize in building several variations of the same house template. This decision will naturally inform the pros and cons that are to follow.
Perhaps the largest, and most obvious pro to building a home is the freedom you will have to customize your living space. If you opt for working with an architect and contractor, you will oversee virtually all aspects of the creation of your new home, from siding and shutter colors all the way down to the type of handle to be used on your cabinets and drawers. Even if working with a builder who constructs specific models, you will still have an additional level of freedom in selecting the floor plan, paint colors, countertop materials, and other design elements.
A new home will also be specifically built to function efficiently in a new world. Our culture, technology, and environment have all changed significantly even within the last decade, and new homes are designed to meet these changes head on. While pre-owned homes will have older windows, less efficient lighting, and old plumbing and wiring systems, new homes are typically made with more energy efficient materials, they will be outfitted with the newest appliances, and they will replace more traditional models of home building with open floor plans, storage spaces, and an eye towards incorporating new technology into the living space.
Although you may pay more upfront for a new home, you will be less likely to fork out additional costs for repairs and replacements within the first 10 to 20 years of homeownership. When purchasing a pre-owned home, you are also inheriting pre-owned problems such as leaky roofs, cracked foundations and faulty wiring. When constructing a new home take care to work with builders and contractors who have positive reviews from past clients, and who offer a warranty on their work that is acceptable for you.
Keep all this in mind for next week when we venture into the cons of buying a new home.
Until next time, homeowner!