Adventures in Home Owning: Pros to Buying an Old Home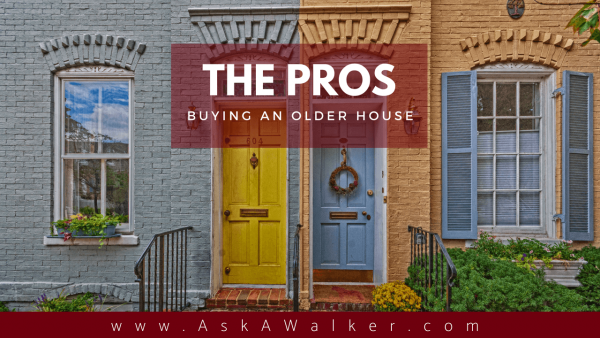 Dear Homeowner,
To buy, or not to buy? That is today's question. Over the past two weeks, we covered some of the pros and cons of buying a newly built home. This week we are going to look at the positives and negatives in choosing a house that has already been built and previously lived in.
Depending on the location of your prospective property, chances are good that buying a home will be less expensive than building a home of your own. This is particularly true if you are armed with a hard working real estate agent who understands your desires and your budget; this person can work with you to discover a home that has the most of what you are looking for without breaking the bank. Additionally, unlike when building a home, it is more likely that you will be able to negotiate with the seller on the price tag of the property.
Speaking of price tags, when buying an older home what you see is what you get. Unlike the design and construction process of building a home, which can quickly rack up costs if you wish to add elements or use unique materials, you do not need to make any immediate changes to your purchased home if you do not have the budget or time to do so. On that same note, make sure to hire a reliable home inspector to aid you during your selection process. The home inspector will be able to inform you of any issues the home may have and help prevent any expensive post-move-in emergencies due to failed equipment or structural issues.
Old homes have a charm all their own that can only come with love and use. Maybe it's the Victorian style trim you always dreamed about as a child, or the worn down look of the wood just in front of the family fireplace: there are elements of older homes that you just won't find in a modern house. This extends beyond the interior, as well—gardens take time to cultivate, and trees years to grow. If you are looking for a home that has a spacious and dynamic lawn, older homes are more likely to have old growth trees and detailed landscaping already intact. Newer homes may have fresh trees planted, but it will take them years to grow tall enough to cast good picnic-worthy shade. Additionally, the lawn care and gardening on newer homes may be some of the very last items on the long to-do list, meaning it may be months or years before you get around to actually planting and caring for it. An old home is likely to already have plenty of greenery.
Next week we will look into some of the cons of purchasing an old home to help you make the best decision for you!
Until next time, homeowner!