Adventures in Home Owning: How to Winterize Your Summer Home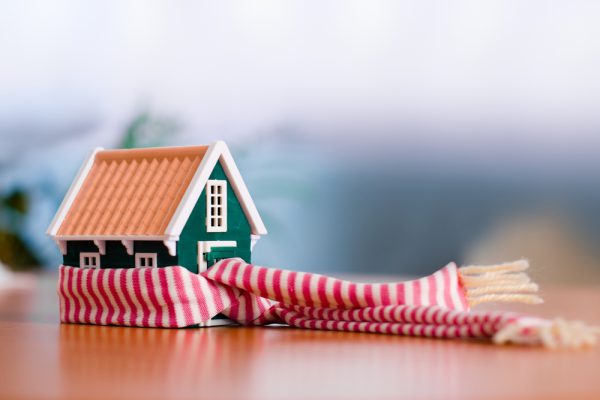 Dear Homeowner,
In a few months time, it will be impossible to go for a dip in the nearby lake. That shiny grill and the glass bar you use so much in the warm months will be rendered obsolete with a few feet of snow. The large bay windows that give you such excellent views of the surrounding mountains will be buffeted by wind and branches. Before you leave your summer home behind for your primary home, make sure that you've taken the time to prepare it for your absence.
Prevent against any damage to your summer home during the winter months. This means not only taking basic precautionary measures such as cleaning out gutters and locking doors and windows, but also wrapping exposed pipes in your kitchens, bathrooms, or any other rooms with foam or rubber pipe insulation to prevent freezing and breaking. Make sure that outdoor items such as glass tables, chairs, or lawn equipment and decorations are stored indoors or covered in a safe location outdoors. Take a stand against insect and pest infestations by scheduling an appointment with an exterminator, placing traps, and ensuring that your summer home is clean—garbage cans, sinks, bathtubs, kitchen counters, and fridges should all be emptied and cleaned to discourage any unwanted house guests during the winter months.
If you are concerned about the safety of your property, take precautions to make your summer home appear lived in. Invest in a security system, forward your mail and packages so that material does not pile up by the door or in the mailbox, and set several lights on a timer so that the house will not remain dark for months at a time. Additionally, if you have a neighbor or a friend who is willing to check up on the house from time to time they can make sure no one unwanted is paying a visit, and ensure that there has been no damage due to storms or the cold. It also never helps to inform the local police department that you will be away from the home for a period of time, and how best to reach you if there are any issues.
Shut off, completely, any functions of the house that could cause damage or issues. This includes unplugging appliances such as air conditioners, refrigerators, washing machines and dryers, dishwashers and televisions. It also includes turning off your water source at the mainline to prevent against flooding or leaks in the case of broken pipes and shut off sources of propane or natural gas if they will not be needed over the winter months. If you are uncomfortable doing this on your own, a professional plumber should be able to assist you in making sure that these systems are properly shut down and drained.
Taking care of your summer home now will make the spring reopening that much smoother, and give you some much-needed peace of mind as you head into the busy winter months.
Until next time, homeowner!