Adventures in Home Owning: Snow and the Home Inspection Process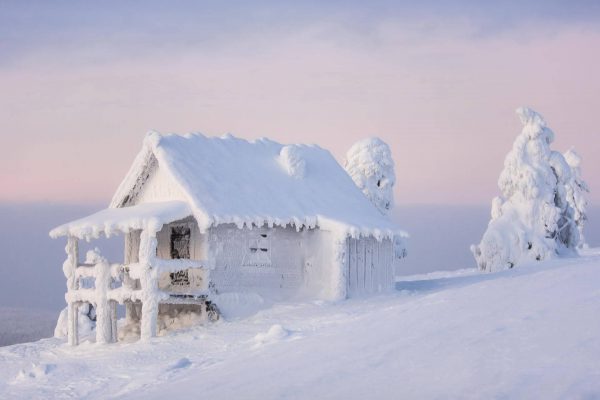 Dear Homeowner,
One of the best parts about being a company based in New England is that we're able to see, smell, and feel the change of all four seasons while doing home inspections over the course of the year. However, along with the beauty of the seasons comes the challenges of conducting home inspections during the time of year when not all of the home is accessible. Unlike a home in Florida, or Texas, New England houses are built to sustain cold winters and heavy snows, and if you are looking to buy or sell your home during the winter months, this means that snow or ice storms could have an impact on an inspector's ability to fully access your house.
The pertinent areas of your home most affected by winter weather and snowfall are your roof, your drainage systems, and your air conditioning unit. Snow or ice may make your roof, often one of the primary expenses on a building, inaccessible to a home inspector to safely reach, or even see. If snow or ice has covered the roof, it will also most likely be covering any drainage systems and areas of run-off around the foundation of the home. Additionally, air conditioning units cannot be turned on or tested during these colder months.
However, there are ways to prevent these complications from being deal-breakers. If you know you will be navigating a home inspection during the winter months, it is a wise idea to have access to photographs of the roof and the drainage systems during the warmer ones. That way, the home inspector can at least have some sense of what will be the roof's state when the warm weather melts the snow away. Although the foundation itself may not be visible due to snow build-up, any dampness or wetness in the basement should still be able to indicate faulty areas of drainage or the foundation. And, although the air conditioning unit may not be able to be turned on, a home inspector can still make an assessment based off of the condition of the unit and any visible signs of wear-and-tear it may have.
Despite there being some loopholes to jump through during a wintertime home inspection, there are some wonderful benefits as well. There is no time like the winter to accurately examine and assess the heating and insulation systems. Unlike the warmer months where it can be difficult to detect drafty areas of the home, cold winter air provides an inspector with a very clear indication of where the air is entering. Additionally, with a building's heat up and running it is easier to determine which, if any, rooms are cooler than others and troubleshoot why that may be. Any season brings with it its own unique challenges for a home inspection, so don't let the winter winds scare you away!
Until next time, homeowner!