Adventures in Home Owning: Indoor DIY Home Maintenance for Millennials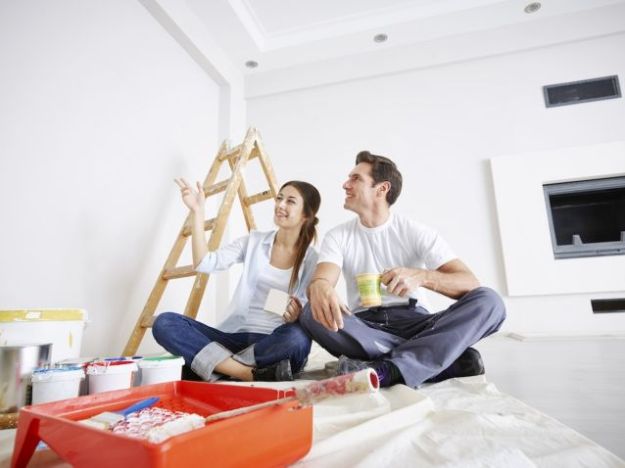 Dear Homeowner,
Purchasing and maintaining a home is no easy feat, particularly for young homeowners. Luckily, time and again, through overcoming historic levels of student debt, securing jobs in a sluggish market, and fighting for increased wages across the board, millennials have proven that they are up for the challenge. If you're a millennial looking to make the jump from renting your personal space to owning it, we know that saving pennies when and where you can is important, and we are here with some advice for how to save as a new homeowner.
We can start by turning what some older generations may see as your weakness into your biggest strength: having grown up alongside the internet, you've had unprecedented access to immediate resources. Although this has contributed to the fact that many are more likely than previous generations to outsource work to costly professionals, the internet is also a massive resource for you to learn, practice, and solve common issues around your house and yard. Using the internet as our primary tool, we've compiled a few quick do-it-yourself indoor maintenance tips that you can teach yourself, making the work free and the results well-earned.
One of the simplest do-it-yourself fixes around the home is testing for and fixing a leaking toilet. Although in extreme cases a leaking toilet can damage the flooring, a smaller and less noticeable leak can cost you just as much in wasted water in the long run. Place enough drops of red food coloring in the tank of your toilet to dye the water red and then let it sit for around an hour. When you return, if the water in the bowl has turned pink in color that means there is a leak in your tank.
This is most likely an indication that the flapper valve on the toilet, the rubber covering that allows water into the bowl when you flush, is wearing down. In order to fix it, you will need to shut off the water supply to your toilet. Directly behind your toilet, you will find the water valve: turn this water valve off and give the toilet a flush. This will empty the tank of any remaining water and leave it free for you to work. You will first need to unhook the chain that attaches the flapper to the flushing lever. You can then remove the old flapper over the overflow tube and replace it with a new one. After you have turned the water supply back on you'll be good to go without ever having to hire someone!
Other common household appliances that can rack up a steep repair bill are your washer and dryer units. Even if they are not showing signs of malfunctioning, it is useful to inspect them at least once a year. Your washing machine operates on a two-part system: the supply line which brings in water, and the drain hose which removes the dirty water at the end of the cycle. Supply lines should be replaced at least every three years, but both supply lines and drain hoses will show their wear with any discoloration or rust around the ends that attach them to the washing machine and their source. Replace immediately if you notice any discoloration on the ends, as a leaking washing machine can spell costly damage. Less intensive but more frequent maintenance is recommended for your dryer: after every load of laundry you should make sure to empty your dryer's lint screen; this will help your heating element to work efficiently and effectively and, most importantly, prevent any fires from sparking while you dry a load of clothes.
Millennials, and millennials at heart stay tuned next week for when we explore some do-it-yourself maintenance tips for your home.
Until next time, homeowner!